Established in 1982, MEAN WELL is a worldwide leading switching power supply manufacturer. As with any product that has a good reputation, there have been some 'fakes' popping up in the market in recent years. According to MEAN WELL, "more than 500 (website) links are terminated and approximately 20 online shops in China are aborted" for using the MEAN WELL trademark.
If you are concerned about the authenticity of your MEAN WELL product, you can check it on the official MEAN WELL website here:
https://www.meanwell.com/serviceReport.aspx
Enter the serial number of your power supply to check its authenticity.
To prevent any concern of authenticity, it is always recommended to purchase from authorised distributors and suppliers.
Wellforces is the authorised distributor of MEAN WELL products in New Zealand:
https://www.meanwell.com/distributors.aspx?s=&c1=1...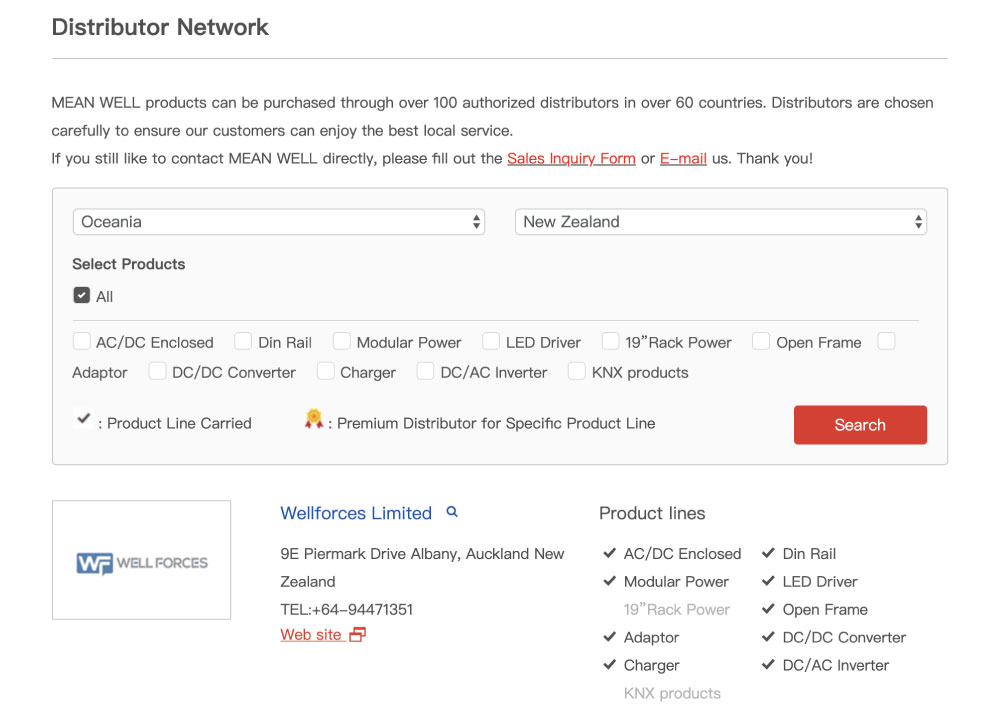 Recent Posts
Thanks for your continuous support in 2021. During the epidemic period, MEAN WELL has managed to "ha …

Collection/Pick up Service Please make your order in advance, via phone, email or website. Paym …

Established in 1982, MEAN WELL is a worldwide leading switching power supply manufacturer. As with a …